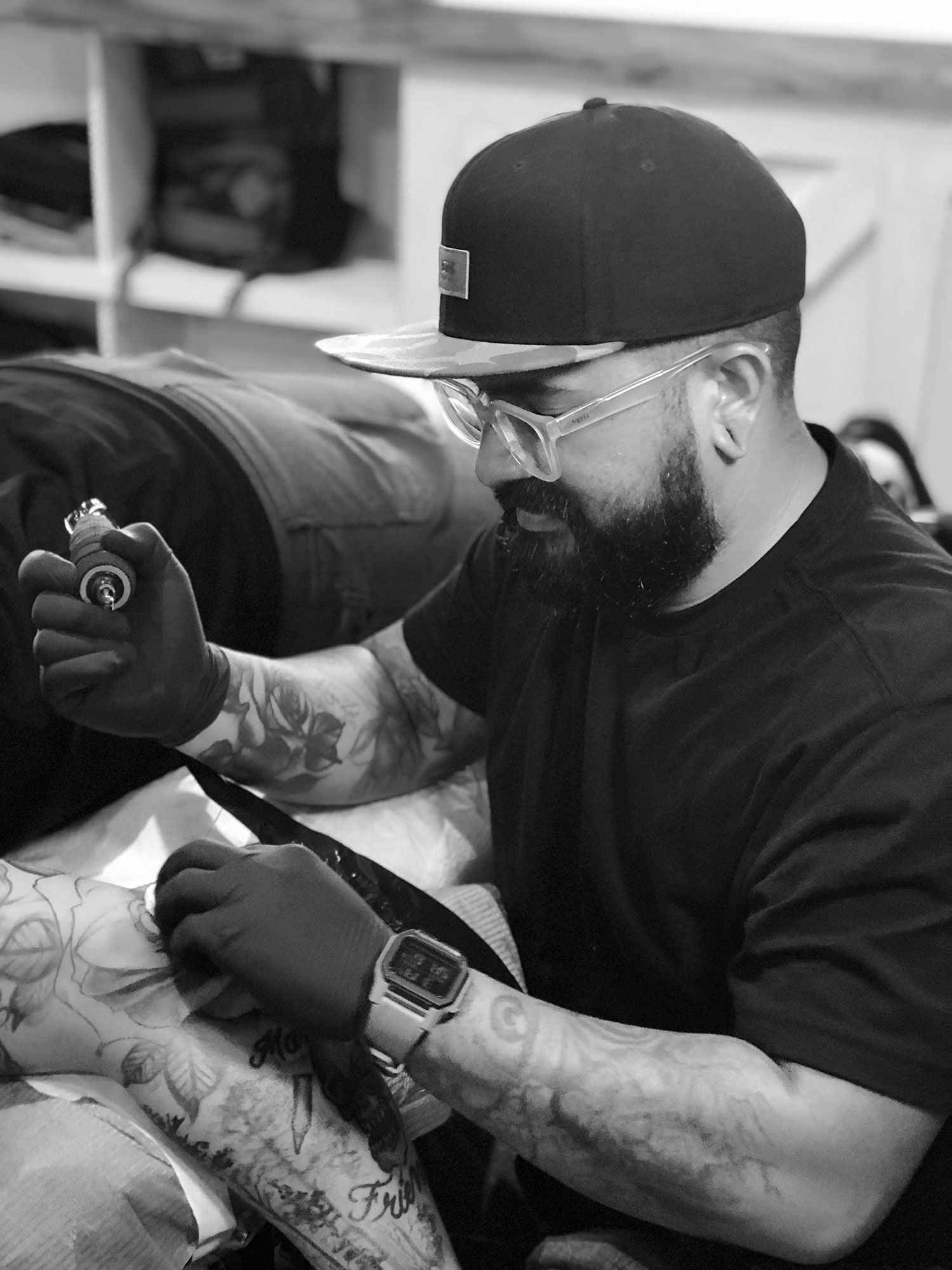 Location
Héctor Concepción is our resident guest artist currently working at both Single Orchid Studio in Orlando, and Unify Tattoo Company.
Héctor was born in San Juan, Puerto Rico. In his early years he developed an interest in Arts, focusing mostly on drawing and painting. After finishing High school, in 2005 he decided to study printmaking at the University of Puerto Rico. During his days at college, Hector became interested in the art of Tattooing. Hector started recruiting friends and family as volunteers, so he could start developing his skills and creativity. He made his first tattoo on his own right thigh! In 2010, he had the opportunity to be an apprentice in a Tattoo shop where he was able to learn the principles of this beautiful craft, and eventually started working as a Professional Tattoo artist. By the summer of 2012, Hector decided to open his own private studio in Puerto Rico and by 2017 it was one of the most respected Tattoo shops in the northern area of the Island. Hector move to Florida for new challenges, to keep learning and growing as an artist. Hector has traveled to Canada and to the East Coast of USA, visiting various Tattoo Shops as a Guest Artist and doing different tattoo conventions.
Through his career as a Tattoo artist, Héctor has developed a big interest on black and grey realism but feeling comfortable on every style of tattooing; this is evidenced by his diverse and versatile art work. He is a very detailed oriented artist, who strives on each sketch and drawing that he offers daily to his clients. If you are not convinced yet, check out more information about Héctor Concepción's art work, travels and upcoming conventions in his Instagram page: hector_concepcion.