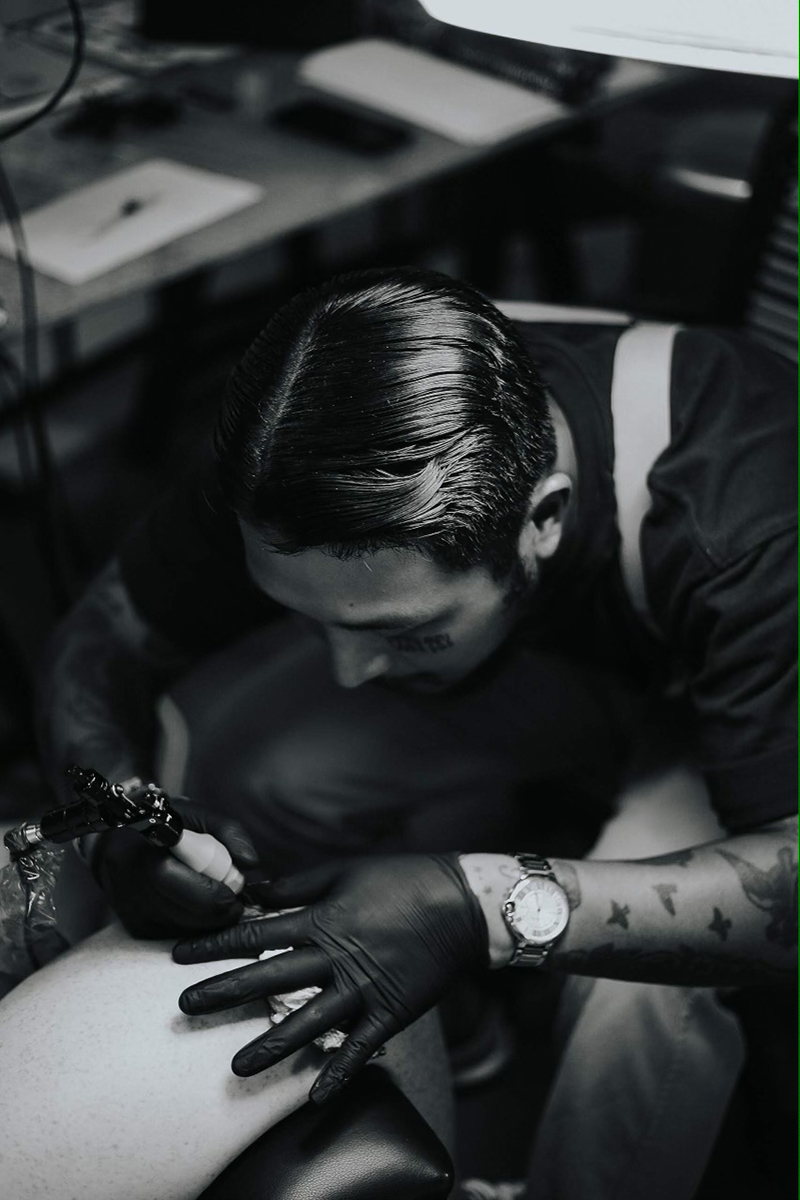 Location
Follow
Hosang Lee is a self taught tattoo artist who specializes in single needle, fine line designs.
For Hosang, the art of tattooing has always captured his interest, even though it was considered a taboo practice in Korea. At the age of 14 he received his first tattoo, but did not consider becoming a tattoo artist until he majored in graphic design at university. While he always wanted to make art, he was more charmed with the idea of making art with his hands instead of a computer. He began his tattoo career in Seoul at just 21 years old where he specialized in bold Blackwork designs. After tattooing in Seoul for 6 years, exhibiting at tattoo conventions in China, Korea, and Japan, and teaching many aspiring artists; he found himself moving to the quiet town of St. Augustine in the summer of 2019.
Today, Hosang enjoys tattooing everything from micro-realistic designs of animals and plants, to renditions of classical art and anime. He loves to talk about food, his girlfriend, and his dog.